[

Pressure equipment shop

]
As part of Unidro scheme of Vertical Integration intended to provide quality and value to our customers, we manufacture our engineered pressure equipment in our own facility.
Located 20 km away from Milano and from Unidro Head Office, the features and the equipment of the workshop, the professional capability and record of the personnel, the qualifications and the certifications the company can boost place our production in the high range of the market for industrial pressure equipment.
Quality
UNI EN ISO 9001:2008
ASME U-STAMP
NATIONAL BOARD
Welded Pressure Vessels Class 1, Class 2.1
Welding Procedures Record Qualifications (according to EN and ASME)
Welding Operator Qualification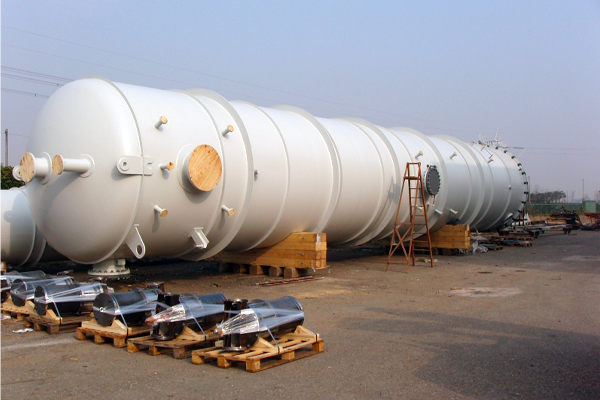 Some numbers
covered area 3,000 m2
uncovered area 2,000 m2
Vessel diameter 4.5 mt
Vessel length 25 mt
Weight 70 tons (with additional cranes)
Welding capacity 200mm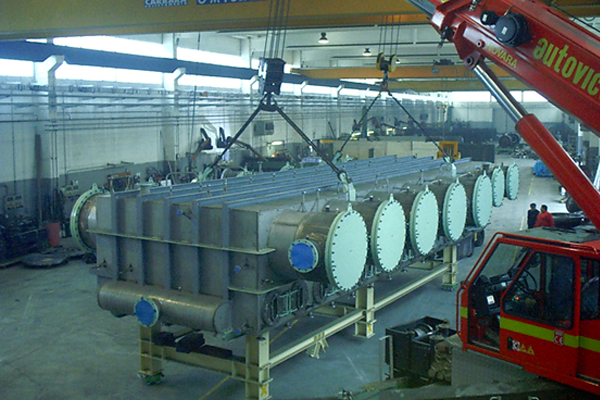 What we do
Heat exchangers of different type and material of construction
Vacuum degasifiers, ejectors and vacuum groups
Phase separators, Flash Drums
Thermal deaerators, , strippers
Vane Separator, Cyclone Separator, Wire Mesh Separator
Cartridge Filter, Basket Filter
Carbon Canisters
Direct & Indirect Heaters
Reboiler Combustion Chamber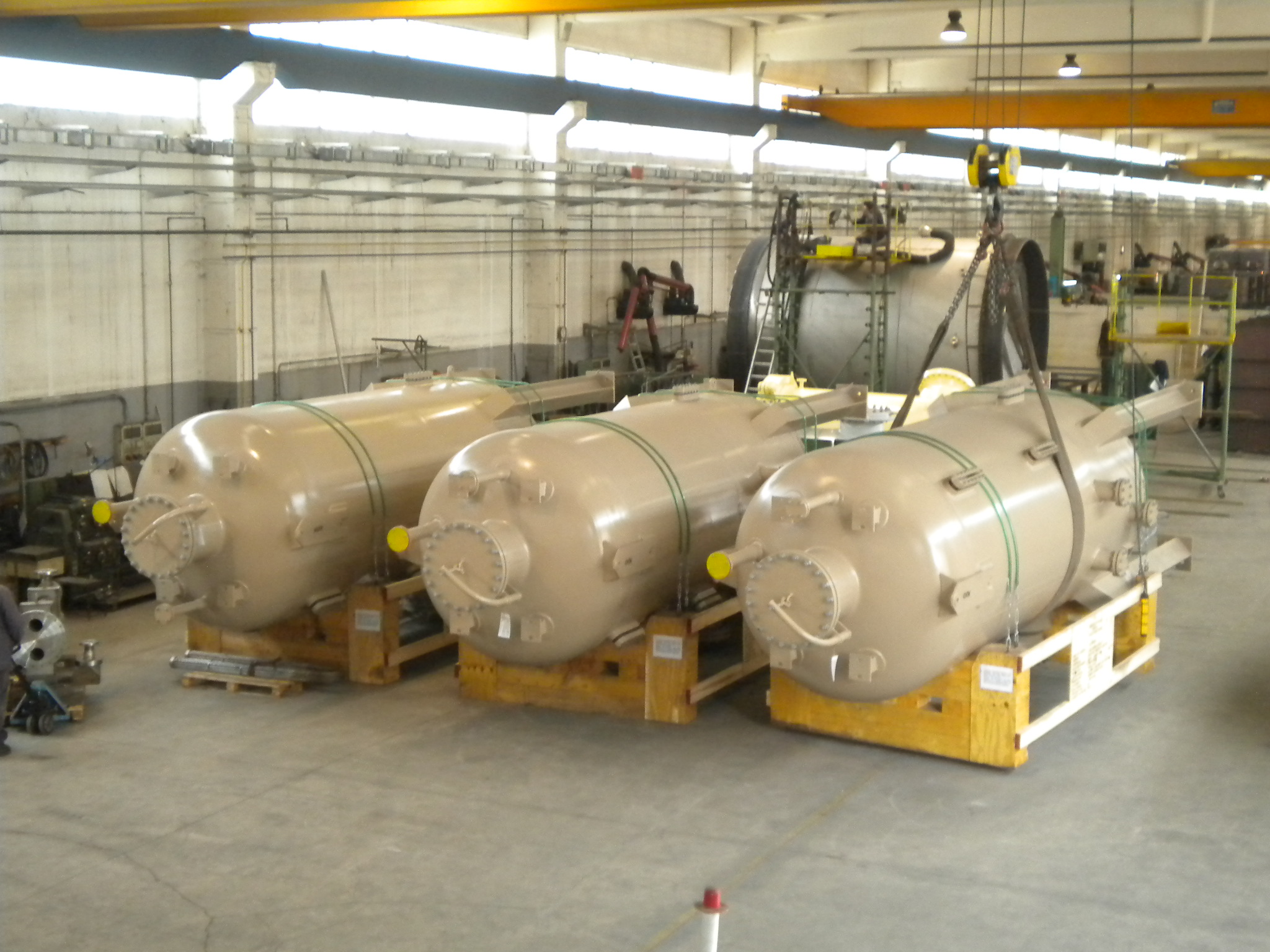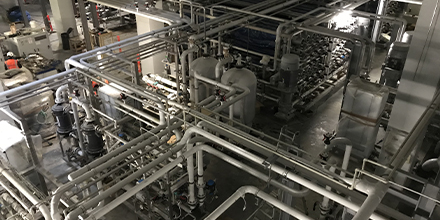 Biomass Power Plant
Copenhagen's ambition is becoming the world's first CO2-neutral capital by year 2025, and the whole project was born as environmental-friendly.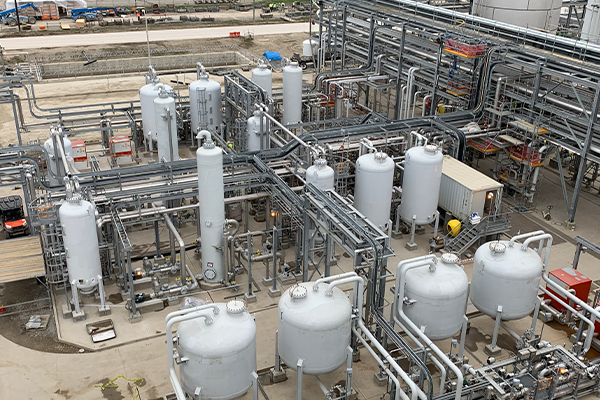 Southern US
The availability of low cost natural gas has reduced operating costs of large petrochemical plants down to modern day record lows which has created a "once in a century opportunity" for the petrochemical industry.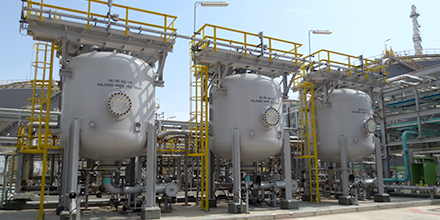 KNPC
This is one of the strategic mega-projects of Kuwait National Petroleum Company (KNPC) with the goal to upgrade and expand the two existing KNPC refineries at Mina Abdulla (MAB) and Mina Al-Ahmadi (MAA).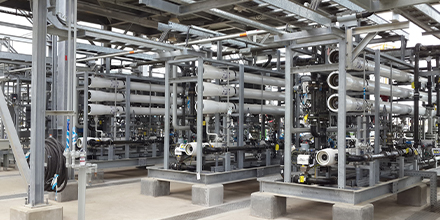 Papua New Guinea LNG Project
Started in 2008 and completed in 2014, Papua New Guinea (PNG) LNG project is an integrated development that is commercializing the gas resources of Papua New Guinea.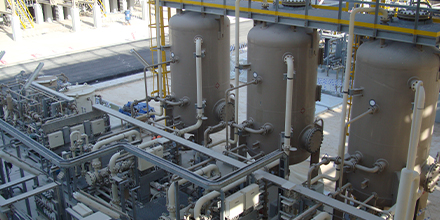 Rasgas, LNG and Gas Processing Trains, Ras Laffan (Qatar)
Ras Laffan Liquefied Gas Company (Rasgas) was established in 1993 by Qatar Petroleum and ExxonMobil.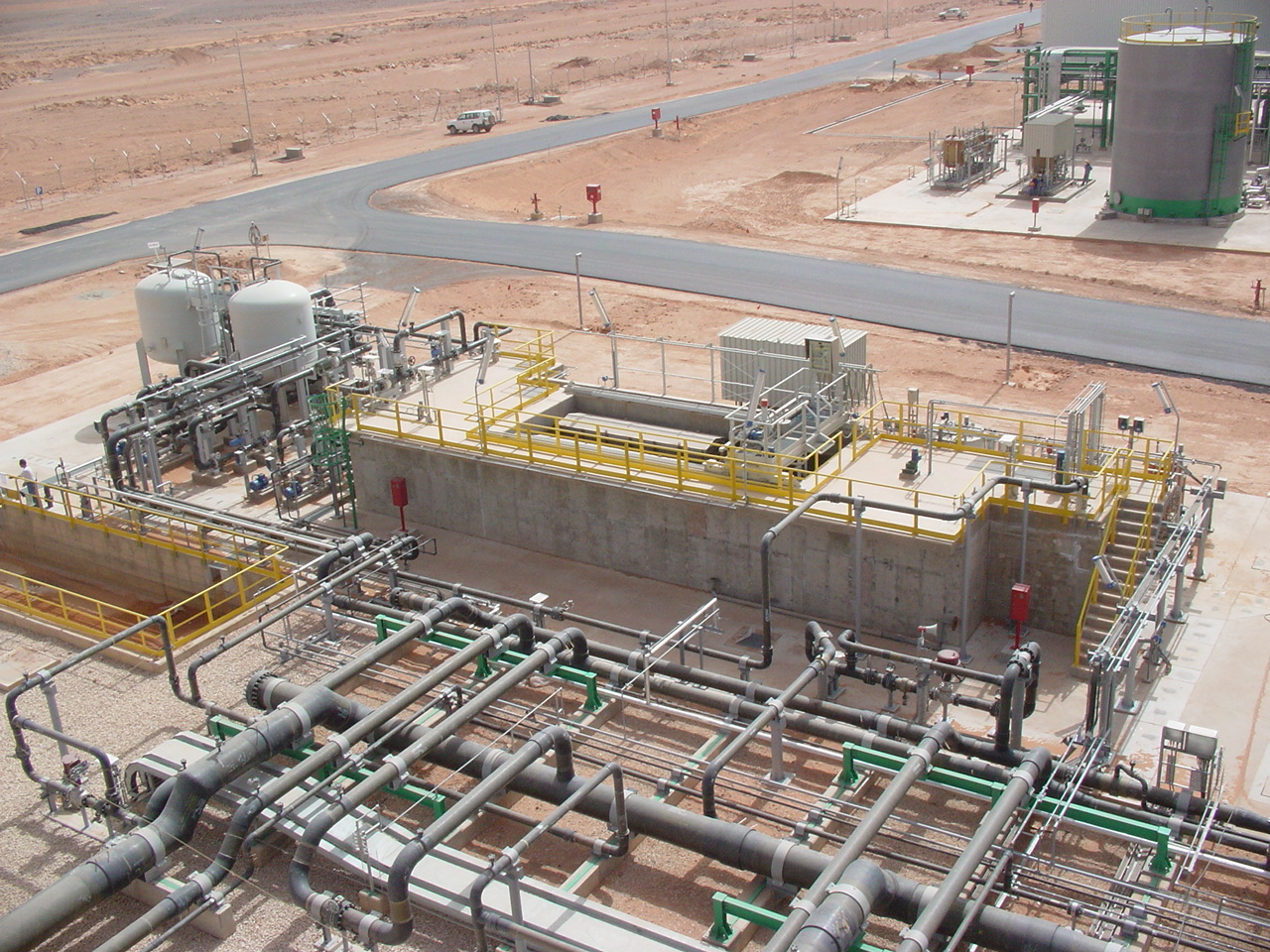 ENI – West Libya Gas Project (WLGP)
In 1999 Eni and the Libyan National Oil Corporation signed an agreement for producing and marketing gas and oil.